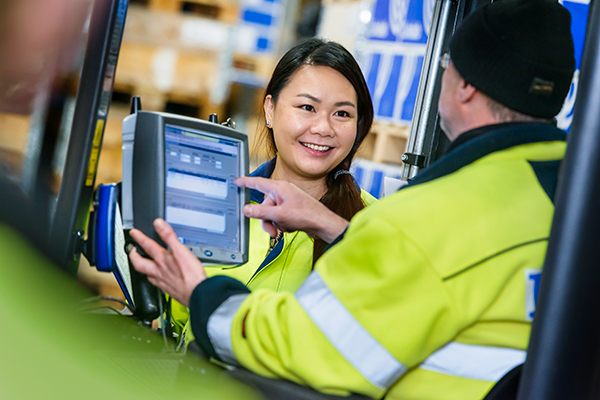 Drive a Sustainable Business
In order to achieve a circular economy and be able to offer customers sustainable solutions, all parts of our value chain - purchasing, manufacturing and transports - must reduce the resources used and thus lower the carbon dioxide emissions. Lindab should be a workplace that employees are proud of.
Sustainable Sourcing
Sustainable sourcing is about including several different factors when choosing a supplier: social conditions, health and safety, ethical considerations and environmental management.
Lindab has zero-tolerance for corruption and human rights violations.
Suppliers of raw materials, such as steel, are responsible for the greatest environmental impact. Therefore, it is important to prioritise cooperation with steel suppliers who drive development towards fossil-free steel and have good values for carbon dioxide intensity.
Lindab will:
ensure that strategic suppliers have signed Lindab's supplier principles.
review suppliers in high-risk countries regularly.
reduce emissions in scope 3 (GHG protocol).


Sustainable Production
Lindab has over 50 production units. The smaller units are often connected to a branch or warehouse close to customers, for shorter transport routes and more cost-effective production of bulky products. Lindab has an ongoing investment program with a focus on increasing the level of automation, efficiency and capacity while at the same time improving employee safety.
Other focus areas in sustainable production include increasing the use of renewable energy, reducing total energy consumption, less scrap rate, smarter packaging and manage all waste as resources using upcycling.
Lindab will:
develop a plan to become climate neutral (scope 1 and 2).
minimise waste.
reduce the scrap rate.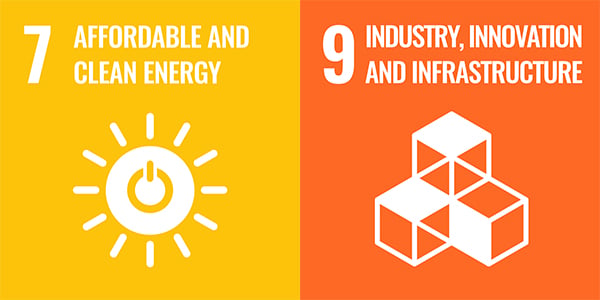 Sustainable Transportation
One of Lindab's largest sources of emissions is transport. Emissions from transport can be reduced by choosing transport alternatives with low emissions and by changing how we transport goods. For example, we could co-transport with other companies that have heavier products. Our products are light but bulky.
Environmental requirements are to be imposed on all transport agreements and routes are changed to reduce the environmental impact. Where possible, fossil-free alternatives such as HVO or electric vehicles will be used.
The production of bulky products is moved from central to regional units to get closer to the customer and reduce the need for transport.
Lindab will:
use fossil-free transport by 2050.
optimise transport flows.
collaborate with customers and suppliers to create transport solutions with a focus on reducing environmental impact.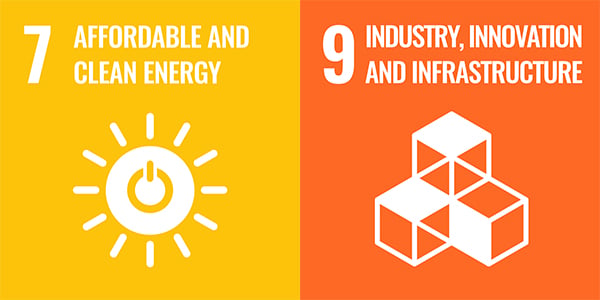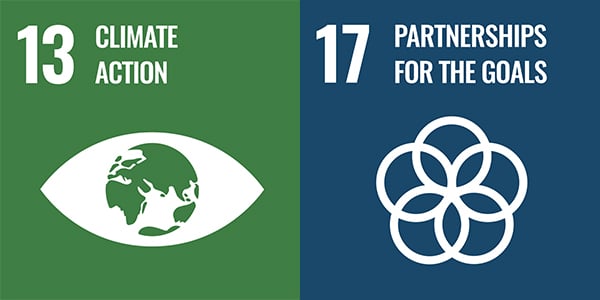 Attractive Employer
We strive to be a modern and flexible workplace that is fair, safe and inclusive.
Lindab works systematically with preventive health and safety at the individual, team and company level. We have a zero accident vision for work-related accidents. Long-term absences, due to work-related illnesses caused by static work or stress, should be minimised to the fullest.
We strive for an environment where all our employees are constantly evolving to reach their full potential. We want skilled coworkers with a positive attitude and leaders who treat people in a good way and act as role models.
Lindab will:
prevent all serious work-related accidents.
be a workplace where you feel safe, valued and committed.
have at least 90 percent of the employees who recommend Lindab as an employer.
strive for diversity at every level.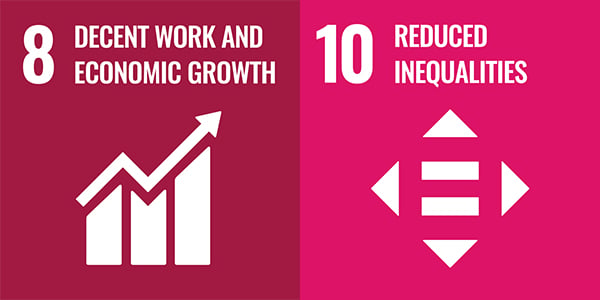 Community Involvement
Lindab will take greater responsibility for the sustainable development of the local communities where we have operations. This is done primarily through initiatives aimed at education and activities for children and young people, as well as initiatives in the context of sustainability.
Lindab will:
support community activities linked to Lindab's operations and nearby surroundings.
have good work/life balance to be able to engage in non-profit work.